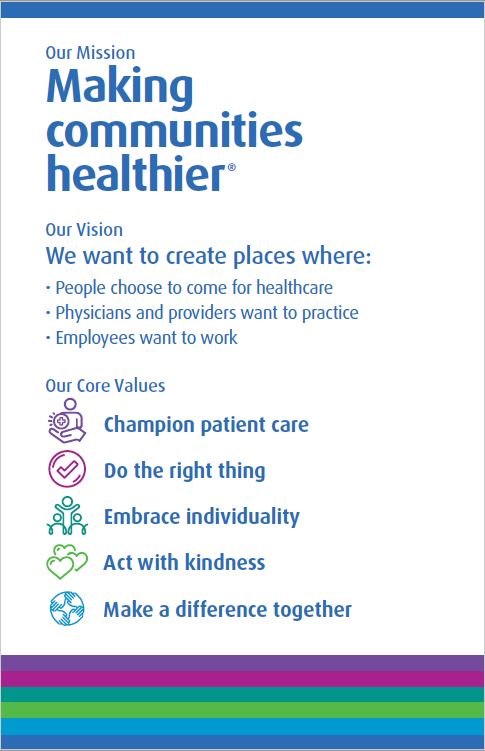 Starr Regional Medical Center, a two-hospital system with campuses in Athens and Etowah, is proud to offer a full range of services to meet the healthcare needs of our community members. The Athens campus provides emergency, inpatient and outpatient services through its acute care facility. Our Etowah campus provides emergency and outpatient services and is home to an 88-bed skilled nursing and long-term care facility, inpatient geriatric behavioral health program and Advanced Wound Care Center.
Starr Regional Medical Center is a part of Lifepoint Health, a network of hospitals across the nation, each of which is committed to providing quality healthcare close to home. We are united by a shared mission, vision, values and set of guiding principles that inform our actions and define what you can expect from our hospital and all Lifepoint Health facilities.
These fundamental philosophies were created by Lifepoint, and have remained a solid foundation for the company since its founding in 1999. We are proud to share this culture with our communities and apply these principles to all that we do at Starr Regional Medical Center.
---
Community Benefit Report
---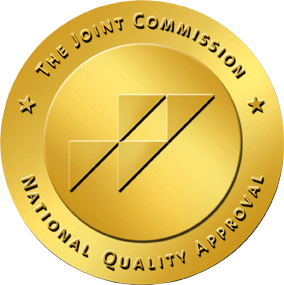 Starr Regional Medical Center is evaluated and accredited by The Joint Commission, a regulatory agency that sets the standards on how hospitals should operate, and then inspects hospitals to see if they are abiding by the standards. Safety and quality are two areas reviewed by the Joint Commission, and are top priorities at Starr Regional Medical Center.

If at any time, you have reason to believe that your safety or quality of care are being compromised at SRMC, you are encouraged to report your concerns immediately through the hospital's channels of communication. If you feel that it is in the best interest of patient care to report the concern to the Joint Commission, their complaint hotline is 1-800-994-6610.