Looking for relief from joint pain?
Thanks to joint aches and pains, many people find that everyday activities like gardening, biking, golfing, and even playing with kids or grandkids may bring more pain than pleasure. If you can relate, we may be able to help. Answer a few questions to see if you should speak with a provider about finding the right treatment to help put the go in your get-up-and-go again.
Receive high quality orthopedic care - from total joint replacement to minor injuries - close to home.

Starr Regional Medical Center partners with your orthopedic surgeon to coordinate and manage your care, every step of the way — through screening, observation, surgical intervention, rehabilitation and follow-up. Starr Regional Medical Center – Athens offers a state-of-the-art facility, using the latest technology, for all surgical procedures performed. We take the most minimally invasive approach possible in any procedure, helping you heal and recover faster.
Patient Testimonial: James Swayne -
Robot-Assisted Hip Replacement close to home
We have an interdisciplinary team of experienced health care professionals – orthopedic surgeons, anesthesiologists, specially-trained nurses, physical and occupational therapists, educators and case managers – dedicated to delivering high-quality patient care and working together to implement treatment plans tailored for each patient's individualized needs. A team-approach to your treatment plan ensures continuity of care and a faster, easier recovery for you.
Learn more about Orthopedic Providers at Starr Regional Medical Center
Call our Provider Referral Line at 423-374-6571 to be connected to the orthopedic care you need.
*Mako-trained orthopedic surgeons
Robot-Assisted Joint Replacement Surgery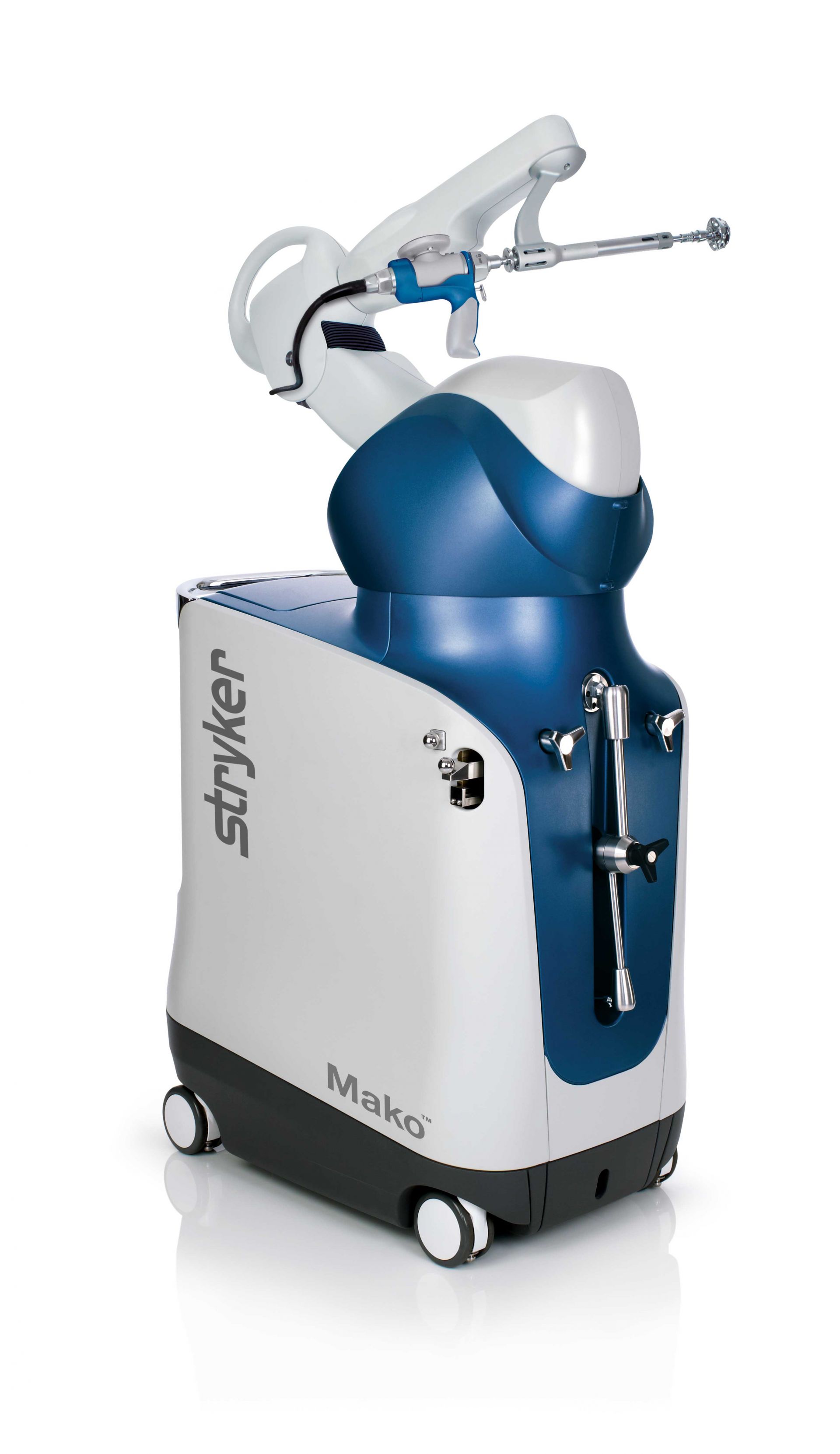 Starr Regional Medical Center is pleased to be the first in McMinn County to offer Robotic-Assisted Joint Replacement. This innovative technology can increase the amount of healthy bone and ligament that is spared surrounding the joint, which improves post-operative mobility and comfort.
Starr Regional Medical Center began offering all of these capacities in December 2020.
How does it work?
First of all, it is important to note that robotic-assisted surgery is operated by an orthopedic surgeon, following a procedural plan created by that surgeon custom-tailored to the needs of the individual.
The advantages of this procedure stem from the robot's software which turns a CT scan of the diseased joint into an interactive detailed 3D model in which the surgeon pre-plans the procedure.
The robot produces 3D imagery allowing the surgeon to see and measure the patient's joint and surrounding tissue by virtually moving through the region of the affected area.
This allows for adjustments, considerations, and alterations to be made as the surgeon walks through the process virtually before any incision is made.
Once the surgeon's plan for surgery is programmed into the technology of the robot, the surgeon can execute the procedure with precise accuracy based on the exact dimensions of the individual's diseased hip or knee.
In addition to the three-dimensional pre-surgical planning, the robot provides real-time visual, tactile, and auditory feedback during the procedure to ensure accurate resurfacing and implant positioning, which can result in more natural knee motion for the patient following surgery.
What are the benefits of Robotic-Assisted Technology for the Patient?
Often have smaller incisions
Often experience faster recovery
Optimal implant placement for potentially more comfort
Potentially reduced impact to surrounding tissue
How do I get an appointment?
For robotic-assisted total joint replacement, make an appointment with one of the surgeons who can perform the procedure listed at the top of the page. You may need a referral from your physician, depending on your insurance provider.