Starr Regional Medical Center is committed to providing the highest quality care and ensuring the safety of our patients, employees, providers, volunteers and visitors. For more information about visiting patients, please visit our Visitor Policy page.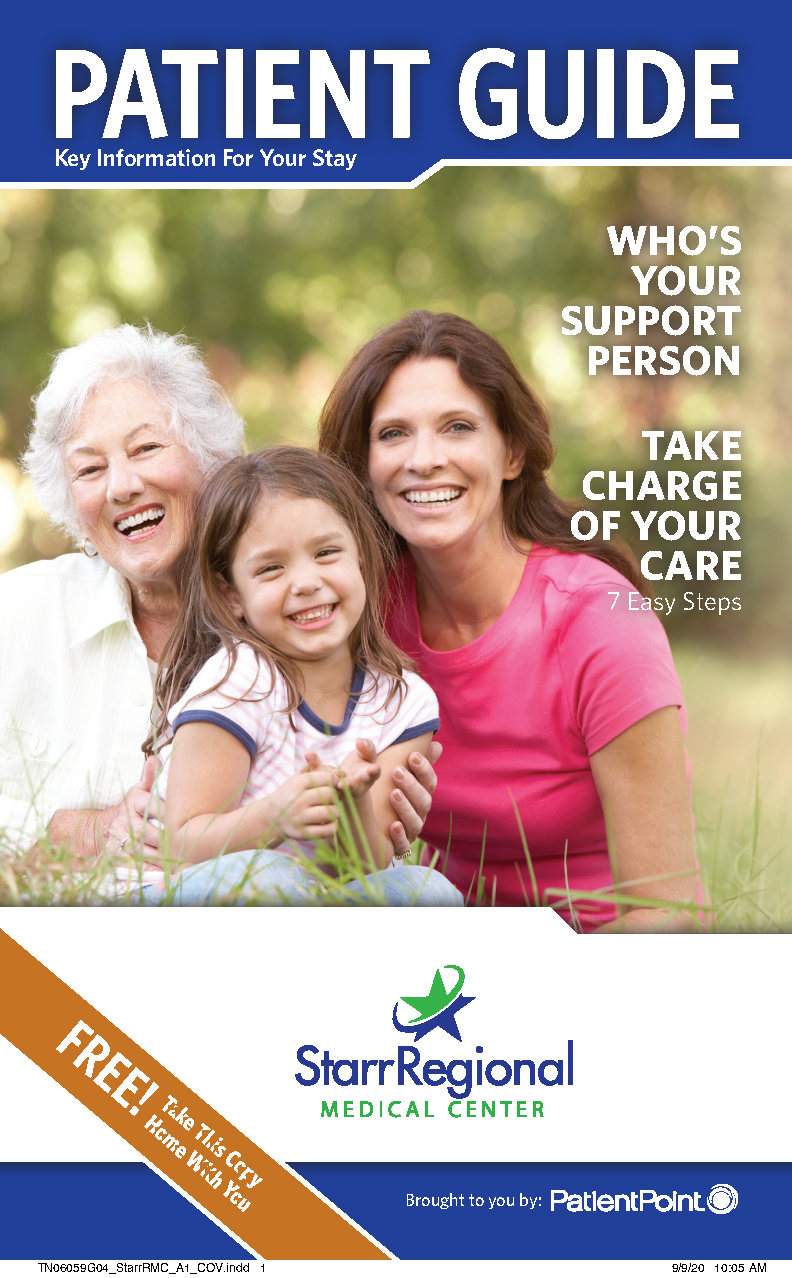 Patient Guide
It is our privilege is to serve the healthcare needs of our community. For information about your upcoming visit to Starr Regional, browse through the links below or review our Patient Guide to know what to expect as a patient.
McMinn County Health Assessment
The McMinn County Health Council is comprised of representatives from community organizations who work together, with guidance from the Tennessee Department of Health, to conduct a County Health Assessment (CHA). The results of the CHA are used to develop strategies that address priority health issues identified by the assessment.
The most recent survey was conducted in May 2022. You may review the results using the link below.
McMinn County Health Assessment