Thank you for choosing us for your healthcare needs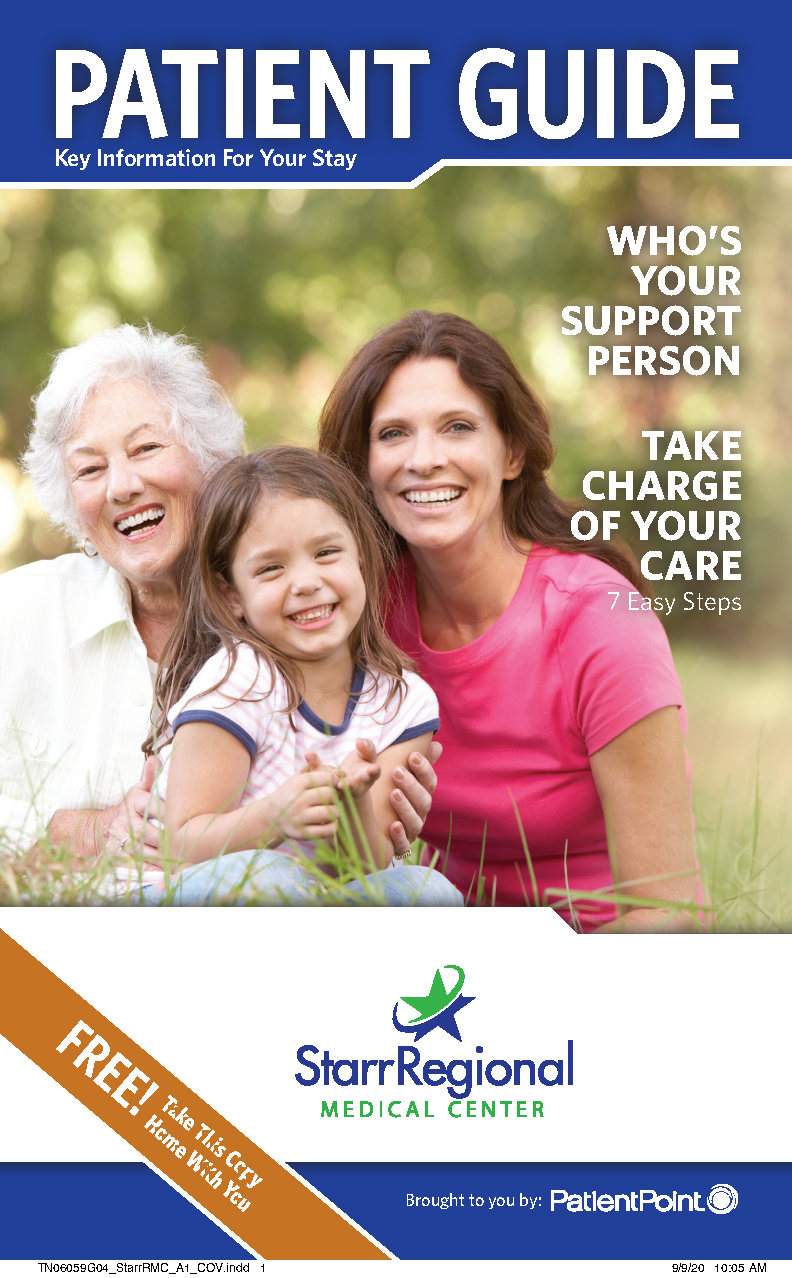 At Starr Regional Medical Center, our privilege is to serve the healthcare needs of our community. On behalf of our Board, physicians and staff, I want to welcome you to our hospital and thank you for choosing us for
your care.
Our priority is delivering the highest quality of care possible and exceeding your expectations during your experience with us. We realize that hospitalization can be overwhelming, and you deserve for us to listen, support your needs and be well cared for while you are here.
This comprehensive patient guide was developed to provide access to the information and resources you need to make your hospital stay as safe, comfortable and pleasant as possible. We hope that you will find the guide's contents helpful and reassuring. If you have any questions or concerns at any time during your stay, please let us know.
Again, thank you for allowing Starr Regional the opportunity to serve you and care for your medical needs.
Sincerely,

John McLain
Chief Executive Officer, Starr Regional Medical Center