Patient Testimonial - Hip Replacement
Patient Testimonial: James Swayne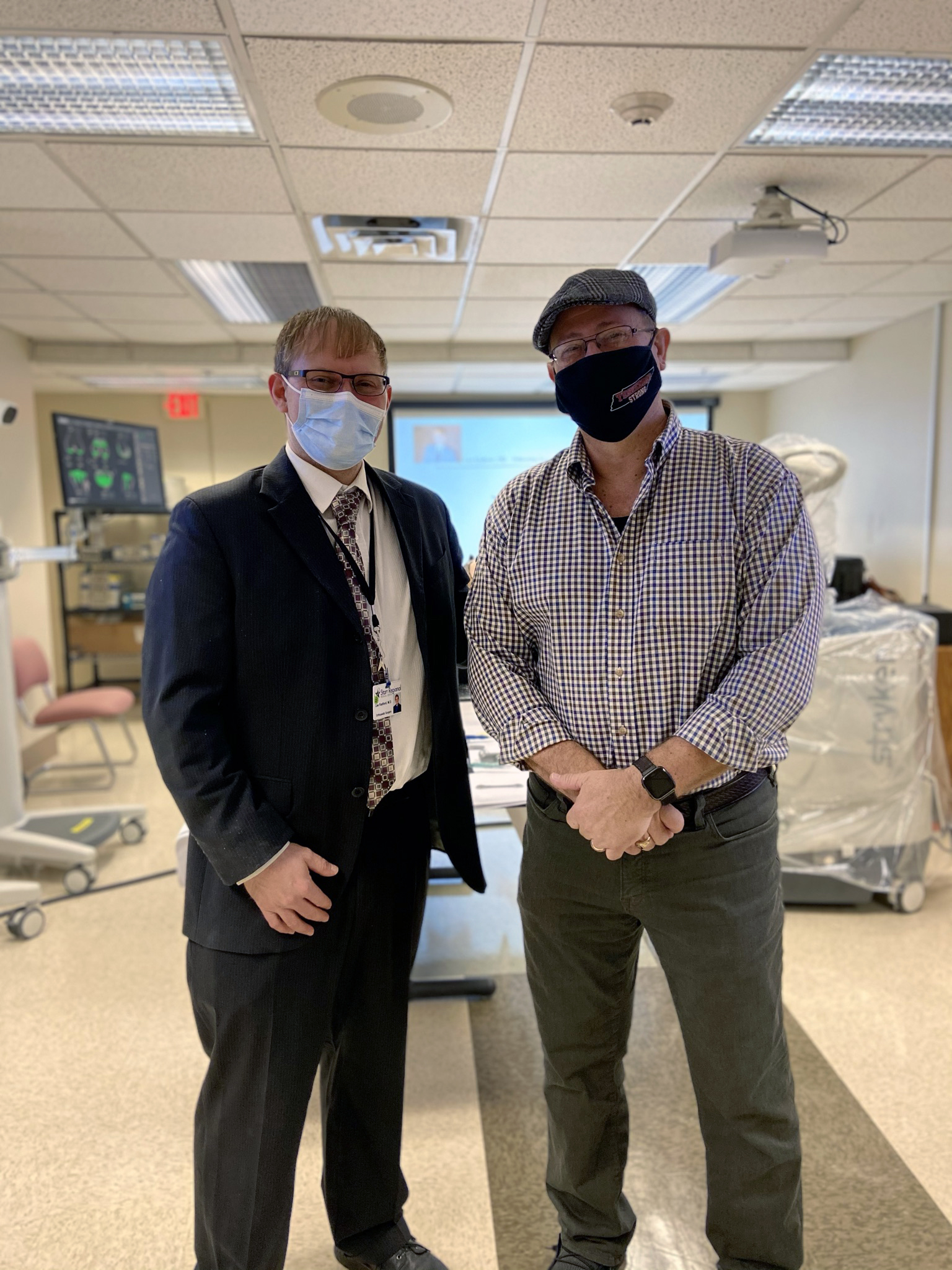 Robot-Assisted Hip Replacement
Starr Regional Medical Center is pleased to offer Robot-Assisted Joint Replacement. This innovative technology is used in hip and joint replacement surgery and can spare the amount of healthy bone and ligament surrounding the joint, which improves mobility and comfort after surgery.
Additional benefits of robot-assisted technology often include smaller incisions, faster recovery, and optimal implant placement for potentially more comfort.
On Friday, January 15, 2021, James Swayne became the first patient to undergo robot-assisted total hip replacement surgery, performed by Lee Radford, MD, at Starr Regional Medical Center. He shares his experience with robot-assisted joint replacement from injury through recovery.
Last April, James Swayne heard a "pop" and then felt pain in his hip. The pain limited his physical activity and halted his regular exercise routine.
"The pain finally got to the point that my primary care physician recommended I see an orthopedic specialist," said Swayne. "I made an appointment with Dr. Lee Radford at Tennessee Valley Bone & Joint and after X-Rays and an MRI, he told me my options, and hip replacement was an option. Dr. Radford also told me that I could have robot-assisted joint replacement surgery at Starr Regional Medical Center in Athens. Athens is only 10 miles away from where I live, so it only made sense, in my mind, to go to Athens."
"My goal is to keep patients local and in the Athens region. They love to be close to their family and friends and I understand that," said Dr. Radford. "This makes being able to provide the Mako robotic surgery at Starr so great for this region. I am so proud to be the only fellowship trained joint surgeon in the region and the first to utilize the Mako robot at Starr Regional."
Mr. Swayne scheduled the surgery with Dr. Radford, then met with Starr Regional Medical Center surgery team for pre-surgery testing and to be cleared medically to have his surgery.
"Everything was explained to me during a consultation before the surgery – from what I needed to do to prepare my home after surgery to what would happen the day of surgery and the physical requirements I'd need to meet to safely go home," said Swayne. "The day of the surgery, the hospital staff went over how it was all going to happen again."
"I stayed overnight because my surgery was late in the day. The next morning, the physical therapist and the nurses took me to the hallway to make sure I could safely walk, with the assistance of a walker. They showed me ways to safely go up steps or a ramp and went over the instructions for what I would need to do at home."
Every patient and surgical procedure are different. A typical hospital stay following robot-assisted joint replacement surgery is less than one day but could be longer. Patients are discharged home with instructions from the surgeon on topics such as managing pain, home exercises, and orders for physical therapy when the patient is ready according to the surgeon.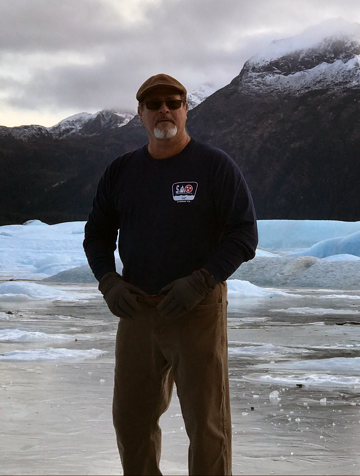 "This technology is key to the most accurate total joint plan that promotes a large majority of patients being able to return home the same day. The results are fantastic and patients are very pleased with their outcomes," Radford said.
"I've been very surprised with my recovery. The first two weeks were a little tough, but I continued to see progress as long as I followed all of the instructions, which I would say to anyone else who is planning to have this type of surgery, 'Follow the instructions religiously and within two weeks you are going to see a big change.'"
Within a month of surgery, Mr. Swayne said his recovery from his hip replacement surgery has progressed a lot better than he expected. "Just four weeks after surgery, I thought to myself, 'Man, this is going really great,'" said Swayne. "Looking back at the pain before surgery, and comparing it to the pain I'm having now, I think I will be back to my normal quality of life."
Mr. Swayne is looking forward to returning to the active life he and his wife, Ann, enjoyed before his hip injury, which included a lot of traveling, spending time with grandchildren and exercising.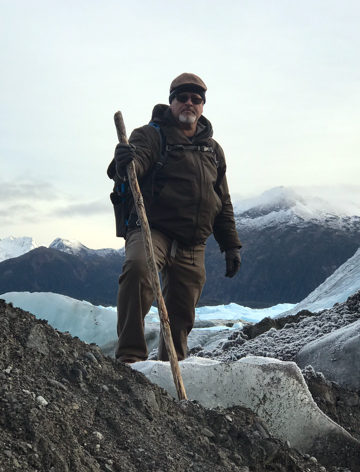 "I have been very pleased with the surgeon and the care I have been given. We are very fortunate to have Starr Regional Medical Center in Etowah and Athens," said Swayne. "Everyone has been very helpful in getting me back to normal. I look forward to traveling with my wife and getting back on the elliptical machine and exercising, which I couldn't do before my surgery," said Swayne.
"I have been privileged to have more than 300 patients place their faith in me to provide the Mako joint surgery. More patients understand that this additional training and number of successful surgeries creates a level of expertise in joint surgery that is superior regarding not only how to perform the surgery, but actual joint expertise in the area of pathology and treatment," said Radford. "I am so thankful for those who have put their faith in me and I know they are seeing the positive results in their health and lifestyle. As a Surgeon, this is the most satisfying part of my work."
Robot-assisted total joint replacement is offered for both hips and knees at Starr Regional Medical Center. All surgery carries risk. See your orthopedic surgeon to discuss your potential benefits and risks. Not all patients have the same post-operative recovery and activity level. Individual results vary.