Robot-Assisted Joint Replacement Surgery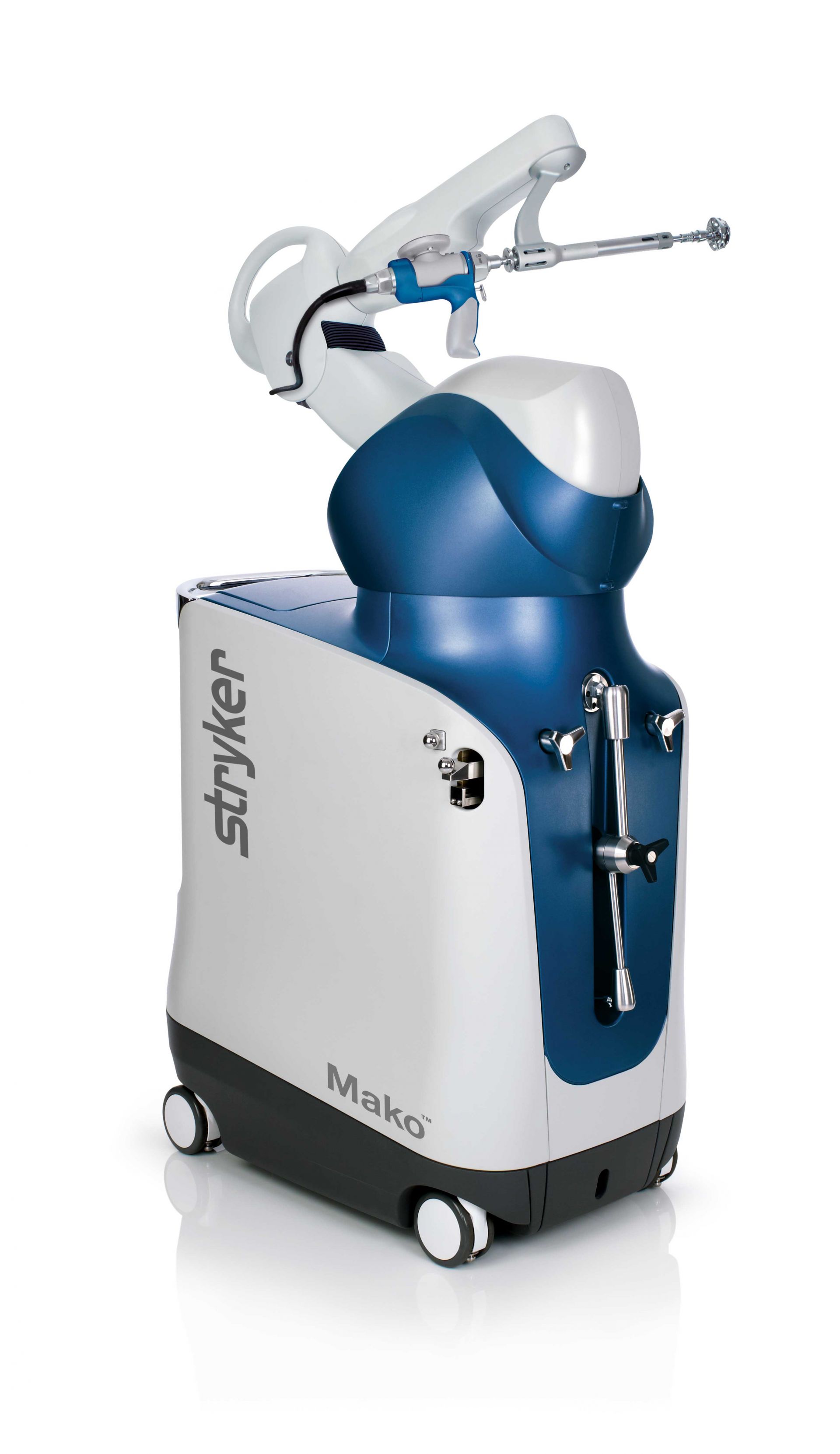 Starr Regional Medical Center is pleased to be the first in McMinn County to offer Robotic-Assisted Joint Replacement. This innovative technology can increase the amount of healthy bone and ligament that is spared surrounding the joint, which improves post-operative mobility and comfort.
Starr Regional Medical Center began offering all of these capacities in December 2020.
How does it work?
First of all, it is important to note that robotic-assisted surgery is operated by an orthopedic surgeon, following a procedural plan created by that surgeon custom-tailored to the needs of the individual.
The advantages of this procedure stem from the robot's software which turns a CT scan of the diseased joint into an interactive detailed 3D model in which the surgeon pre-plans the procedure.
The robot produces 3D imagery allowing the surgeon to see and measure the patient's joint and surrounding tissue by virtually moving through the region of the affected area.
This allows for adjustments, considerations, and alterations to be made as the surgeon walks through the process virtually before any incision is made.
Once the surgeon's plan for surgery is programmed into the technology of the robot, the surgeon can execute the procedure with precise accuracy based on the exact dimensions of the individual's diseased hip or knee.
In addition to the three-dimensional pre-surgical planning, the robot provides real-time visual, tactile, and auditory feedback during the procedure to ensure accurate resurfacing and implant positioning, which can result in more natural knee motion for the patient following surgery.
What are the benefits of Robotic-Assisted Technology for the Patient?
Often have smaller incisions
Often experience faster recovery
Optimal implant placement for potentially more comfort
Potentially reduced impact to surrounding tissue
How do I get an appointment?
For robotic-assisted total joint replacement, make an appointment with an orthopedic surgeon who is trained and certified to perform the procedure. Call our Provider Referral line at (423) 374-6571 or visit our listing of orthopedic providers to learn more. You may need a referral from your physician, depending on your insurance provider.