Cardiac and Pulmonary Rehab
Learn how Cardiac & Pulmonary Rehabilitation can help after COVID-19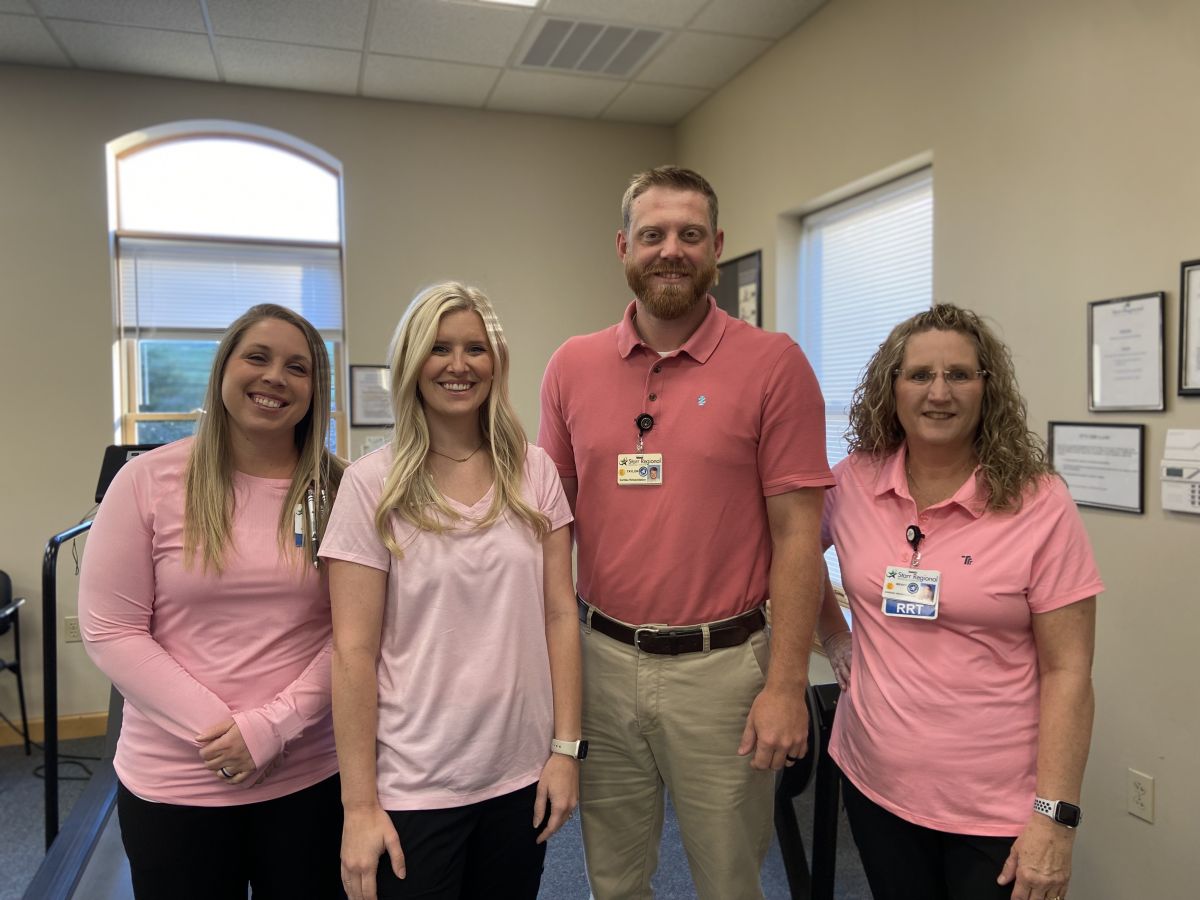 Cardiac Rehab and Pulmonary Rehab, offered by Starr Regional Medical Center, are medically supervised and educational exercise programs, where patients are monitored through telemetry during exercise. These programs are tailored to each patient's specific needs.
The cardiac program at Starr Regional focuses on reducing specific risk factors for cardiovascular disease and improving many aspects of the patient's overall health. Our rehabilitation sessions are highly recommended by cardiologists and the American Heart Association.
Risk factors for cardiovascular disease: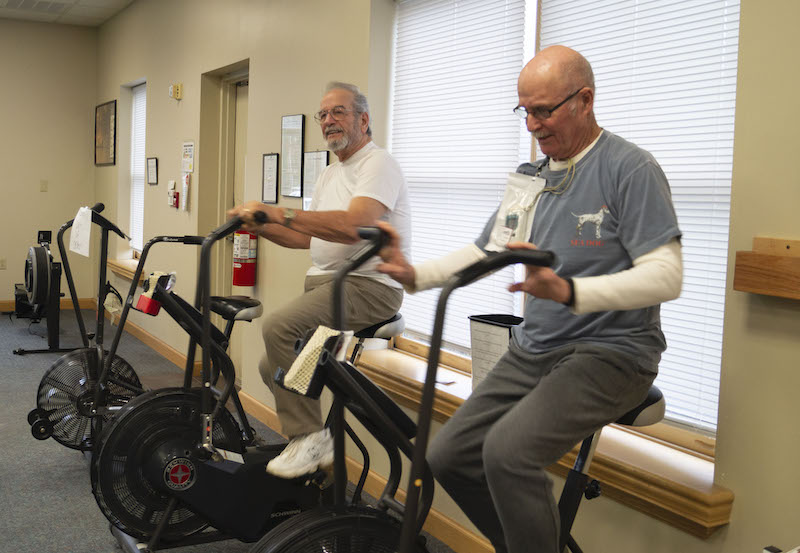 Increasing age
Heredity
Tobacco smoke
High blood pressure
High blood cholesterol
Physical inactivity
Obesity and being overweight
Diabetes
Stress/emotional health
Our pulmonary rehab program focuses on lung function through improved exercise tolerance, breathing techniques, disease management and energy conservation. During rehab sessions for pulmonary patients, respiratory therapists work in conjunction with exercise physiologists to tailor the program to the patient's specific needs.
Pulmonary Rehab can help you:
Regain strength
Learn proper use of oxygen
Reduce symptoms of anxiety or depression
Manage routine activities
For more information about our Cardiac Rehab and Pulmonary Rehab, call
(423) 744-3321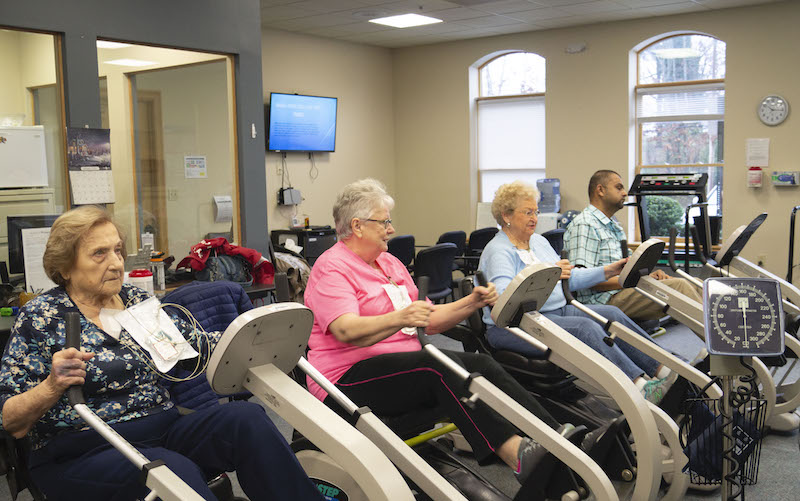 The Cardiac and Pulmonary Rehab Center is located at
1031 West Madison Avenue
Athens, TN, 37303.
Please park and enter at the far left side of the building.
Cardiac/Pulmonary Rehabilitation After COVID-19
COVID-19 can create long-lasting side effects, even after the body fights off the virus. After both severe and minor COVID-19 infections, many patients will experience a variety of cardiac and
pulmonary complications that may require rehabilitation services to overcome. Common
post-COVID-19 symptoms include fatigue, weakness, poor mobility and difficulty breathing.

To ensure a smooth transition from the hospital to home, and the ability to resume daily work
and hobbies safely and effectively, we are uniquely prepared to guide post-COVID-19 patients through the next phase of their recovery.
Our Approach
▪ Cardiac rehab, pulmonary rehab, and supervised exercise therapy
▪ A thorough evaluation and personalized care plan based on the individual needs of each patient
▪ Individualized care provided by licensed and specially-trained healthcare professionals that may include exercise physiologists, nurses, and respiratory therapists
▪ Healing and welcoming treatment facilities that are held to the same high standards for cleanliness, PPE utilization and disinfection as our hospital
Our Services
▪ Aerobic training to improve cardiovascular and pulmonary health
▪ Strength training to restore lost muscle and strength
▪ Endurance training to reduce fatigue and promote participation in pre-COVID-19 activities
▪ Balance training to reduce fall risk
▪ Monitoring of vital signs (blood pressure, oxygen levels, heart rate, respiration rate) as the intensity
level of activity increases to reduce risk of progressing too quickly at home or in the community
For more information about rehabilitation services after COVID-19, call 423.744.3321.