We know there are a lot of questions about COVID-19 vaccines. Our goal is to keep you informed as vaccines progress in receiving full approval from the U.S. Food and Drug Administration (FDA).
We have created lists of common questions about the COVID-19 vaccines based on current knowledge and understanding. These questions will continue to evolve with time, so we encourage you to check back frequently for the most up-to-date information.
Additionally, the CDC's Advisory Committee on Immunization Practices (ACIP) now recommends an additional dose of the mRNA COVID-19 vaccines (Pfizer and Moderna) specifically for people who are moderately to severely immunocompromised. Read more about why this third dose is important and how to receive it: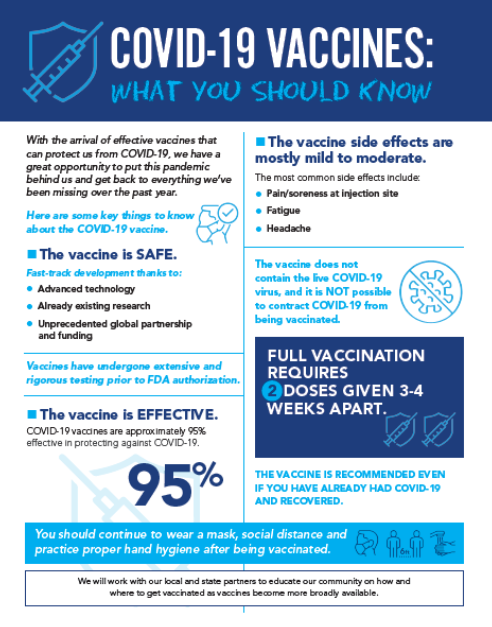 Click the image above to download.