Wear Pink for National Mammography Day
Date: October 21, 2022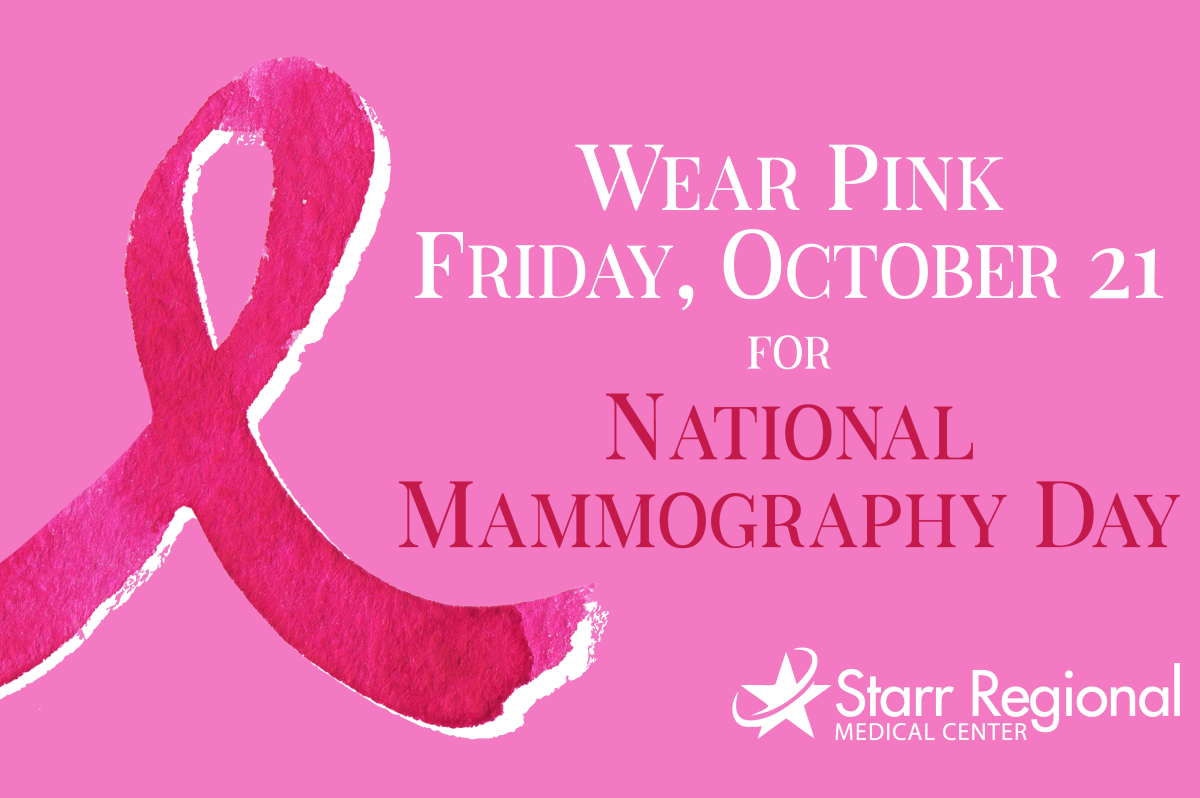 We invite all community members to join us in wearing pink on Friday, October 21 for National Mammography Day.
National Mammography Day, a part of Breast Cancer Awareness month, is celebrated on the third Friday of October every year. Breast Cancer Awareness Month supports the education and empowerment of women to take charge of their own breast health by scheduling regular visits and annual mammograms with their healthcare provider.
According to the CDC, other than skin cancer, breast cancer is the most common cancer among American women. Mammograms are the best way to find breast cancer early, when it is easier to treat and before it is big enough to feel or cause symptoms.