Starr Regional Medical Center to host Fifth Annual Christmas Tree Lighting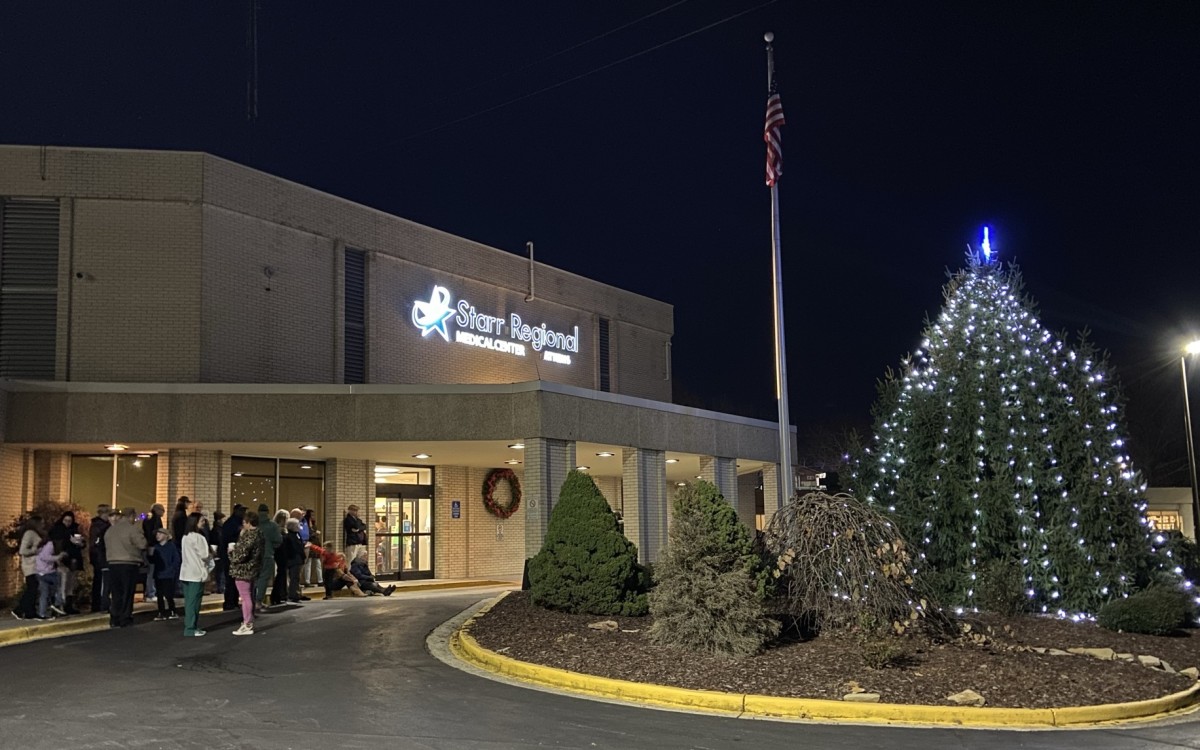 Starr Regional Medical Center (SRMC) will host its fifth annual community Christmas Tree Lighting event Thursday, November 30 from 5:30 – 6:15 p.m. The event will take place on the Athens campus, located at 1114 West Madison Avenue.
"The Christmas season is especially joyous when we take time to gather with family, friends and neighbors," said John McLain, Chief Executive Officer of Starr Regional Medical Center. "We look forward to hosting our fifth annual Christmas Tree Lighting, a holiday tradition at Starr Regional Medical Center, and spending time with members of our community while enjoying Christmas carols, a visit with Santa and Mrs. Claus and seasonal treats."
In addition to the tree lighting, which will take place at 6 p.m., attendees will enjoy Christmas carols, photos with Santa and Mrs. Claus, and refreshments, including cookies, hot chocolate and cider. The event is free, and everyone is invited to attend.
For more information about the event, please call (423) 745-1411.
Read All Posts