Starr Regional Medical Center Offers Two Opportunities to Support the Annual Friendly Fellow Flu Shot Fundraiser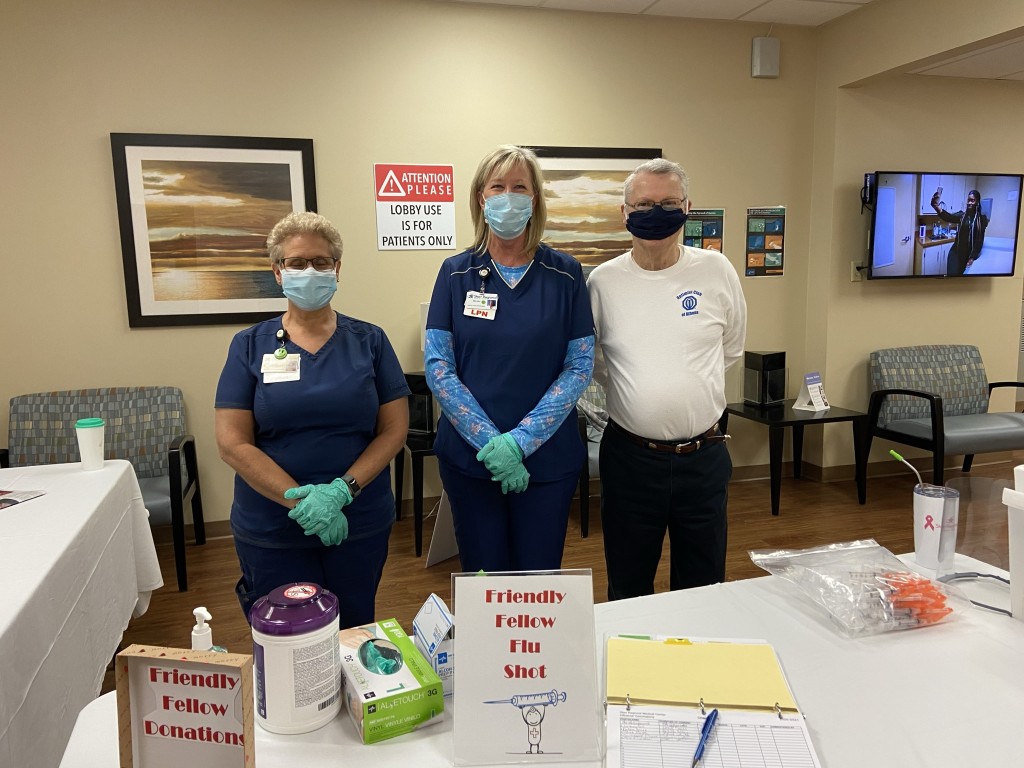 Starr Regional Medical Center (SRMC) is providing flu shots as a fundraiser for the annual Friendly Fellow Club Christmas baskets on Friday, October 22 from 10 a.m. until 2 p.m. at the Athens Market Park Pavilion, located at 106 S. Jackson Street, in conjunction with the 12th annual Think Pink event. Flu shots will also be offered Friday, October 29 from 7 a.m. until 12 p.m. in the main lobby of Starr Regional Medical Center – Athens. Flu shots are free; but donations are encouraged. All proceeds from the event benefit the Friendly Fellow Club which provides Christmas baskets to those in need each year.
"We are grateful for Starr Regional Medical Center and its continued support of our Christmas basket program, as well as the health of our community members, every year," said Friendly Fellow Club member Max Scarbrough. "The donations we receive through the flu shot fundraiser, as well as other events hosted by local organizations and gifts from individuals, allow us to continue our tradition of providing baskets of food to numerous families in our community for Christmas."
Flu shots are available to anyone age 18 and older; parents are encouraged to take their children to a pediatrician to receive a flu shot. If you are unable to walk into the lobby, a nurse will be available to administer the shot to you in your vehicle. Simply have a family member enter the lobby and request a nurse to come to the vehicle.
"It is important to get a vaccination every year, not only to keep yourself healthy, but also to protect those around you," said Melody Anderson, LPN, CPR Coordinator at Starr Regional Medical Center and co-coordinator of the event. "The flu vaccine is the best form of prevention against the flu. We encourage our community members to take part in this event to minimize their risk for flu while supporting our friends and neighbors in need this holiday season."
For more information about the Friendly Fellow flu shot event, you may call Melody Anderson at (423) 744-3151 or Joy Daniels at (423) 744-3249.
Read All Posts