Outpatient Services Entrance to Reopen March 20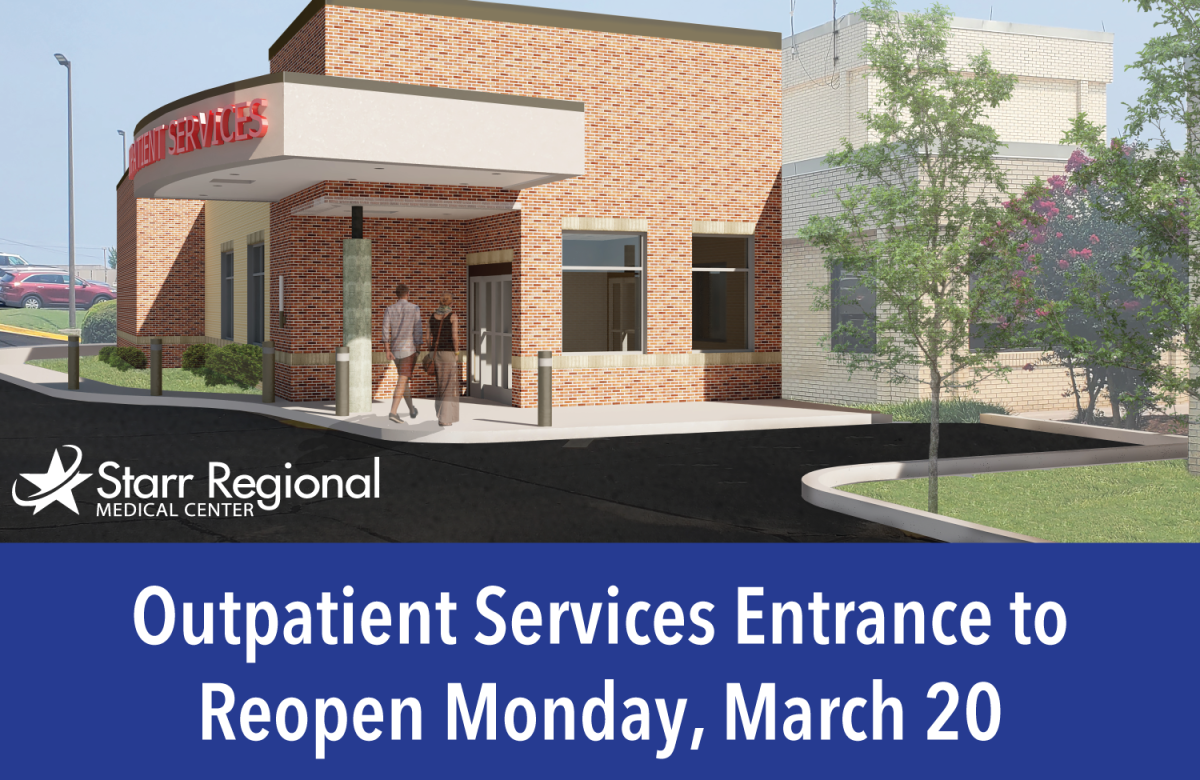 We are excited to announce the reopening of the Outpatient Services entrance of Starr Regional Medical Center - Athens.
Beginning Monday, March 20 patients seeking Outpatient Services will be able to enter through the Outpatient Services entrance and park in the available parking spaces, which may be accessed from Cook Drive.
The Outpatient Services entrance has been closed since June 2022 due to construction of our cardiac catheterization lab. We look forward to welcoming patients and visitors in this space very soon.
Should you have questions regarding outpatient services at any time, please call:
Read All Posts